Surrounded by nature preserves and anchored by a state university, New Paltz is undergoing a pandemic-related boom thanks to a wave of people exiting New York City.
The following information was summarized from an article in the NYTimes.com by Julie Lasky.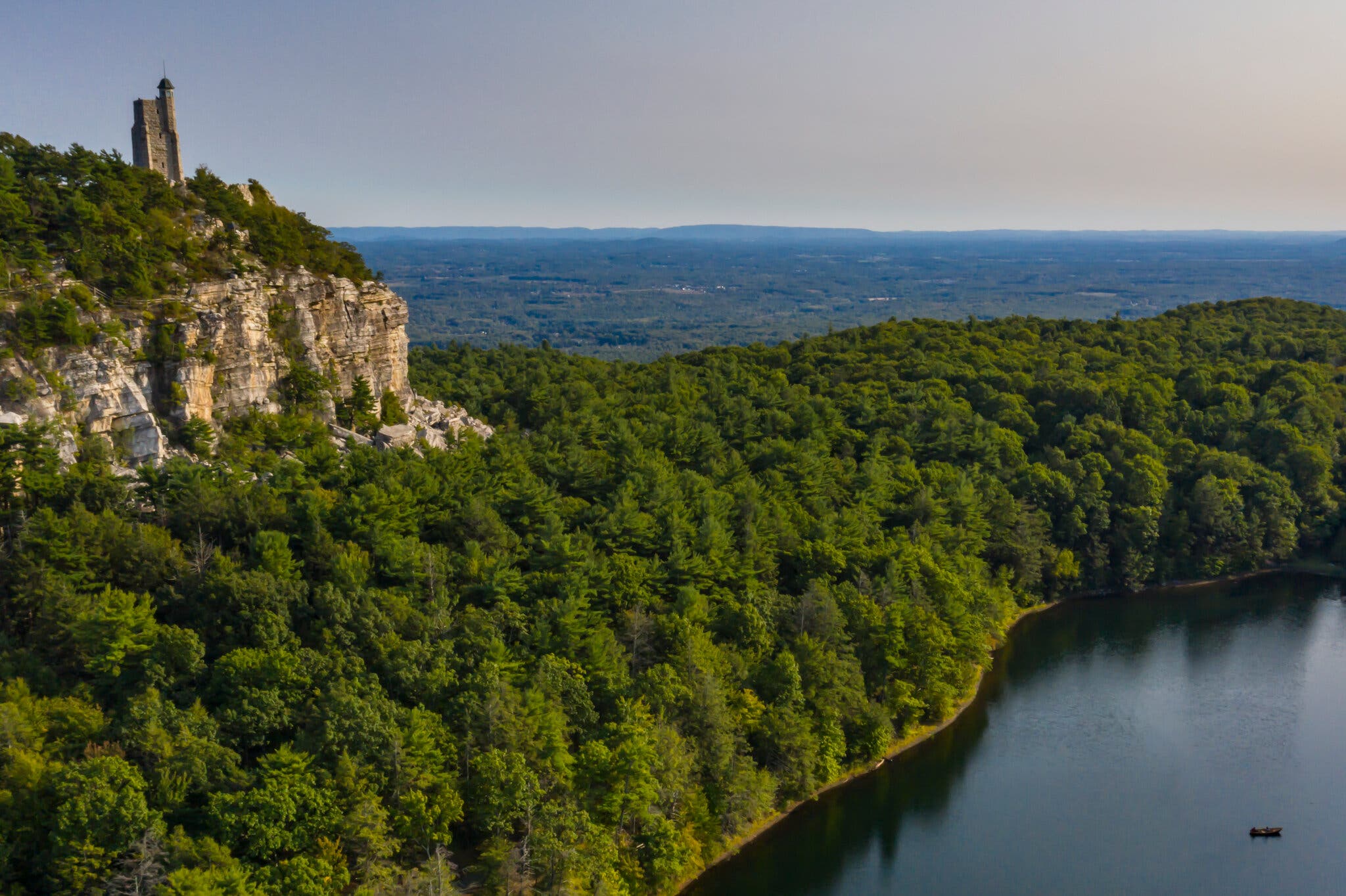 Tony Cenicola/The New York Times
If New Paltz were a Tinder profile, a lot of people would be swiping right. This town about 80 miles north of New York City, in southern Ulster County, is sporty, brainy, cultured and beautiful. Cradled by a mountain range, surrounded by meadows and forested preserves, cut through by a river, anchored by a state university and speckled with historic houses, shops and galleries, it attracts athletes, day-trippers, art lovers and now Covid-19 refugees.
Even before the pandemic, New Paltz, which is also the name of the village within the town, lured urban dwellers with a package of fresh air, green space and progressive politics. Enlightenment has long been a hallmark. In 2004, the village's then-mayor, Jason West, a member of the Green Party, performed several same-sex marriages more than a decade before the Supreme Court guaranteed that right.
Today, newcomers are gobbling up housing inventory, pushing up average sale prices by more than 30 percent and making traffic a concern not just to drivers but to the many cyclists who ride the roads.
Richard Souto, a resident with a son in the public schools, said the influx was notable before the pandemic, and the recent population boost has not yet made a profound visual impact. "But I'm certain that when everybody starts being out and about again, and school looks like it used to look, we're going to start to see a lot of new faces," he said.
Mr. Souto, 50, grew up in the area. After more than two decades in New York City, he returned five years ago with his wife, Kristen, a New Paltz native, and their son, Andre, now 12.
"We were figuring out how to get out of the city every weekend," he said. "The pattern lasted long enough where would ask ourselves: What would life be like upstate?"
They were fortunate to find a village house for rent (students at the State University of New York at New Paltz usually snap them up). Two years later, they bought a 75-year-old Cape across the street, for $349,000. Their house is 1,470 square feet, on a fifth of an acre, one block from Main Street and its many conveniences.
Recreation is close, too. "We have a mountain just down the road," Mr. Souto said, referring to the Shawangunk Ridge, beloved of climbers the world over. "We bike and we hike and we walk and we kayak, all within literally five to 10 minutes of our house."
Until the pandemic, Mr. Souto would stroll five minutes to the Trailways bus station on Main Street to ride to his job in Manhattan as the executive director of an arts education nonprofit called LEAP. He did not commute every day and took care to avoid peak travel times, when the 100-minute ride could expand to two hours.
"The New York City-New Paltz commuting culture has been a thing, and now it's a growing thing," he said.
"We call it the Hudson Valley hustle," said Matt Eyler, 49, who discovered New Paltz in the 1990s on his motorcycle, riding through the mountains and taking in the loveliness. Mr. Eyler and his wife, Maya, relocated in the early 2000s from Manhattan. He has built a business there dealing mainly in commercial real estate, and he boosts his income by writing marketing copy for real estate companies in New York. "It's cheap to live here versus the city, but not that cheap," he said. "You cobble it together."
Citing the Daily Freeman, a local newspaper, Mr. Eyler said the combination of new residents and second-home owners moving in permanently is projected to increase the population of Ulster County by 25 to 30 percent. While he pointed out the stress this would inflict on a small community, he noted that the influx is bringing business opportunities, too. "Commercial investors recognize the economic boom unfolding here and want to be part of it," he said.
Among the new developments are Zero Place, a 46-unit, energy-efficient mixed-use project on North Chestnut Street that is almost completed. Last month, New Paltz received its first credit rating, from Moody's, and raised an $8 million bond to redevelop a wine warehouse at the eastern edge of town into a new police headquarters and courthouse.